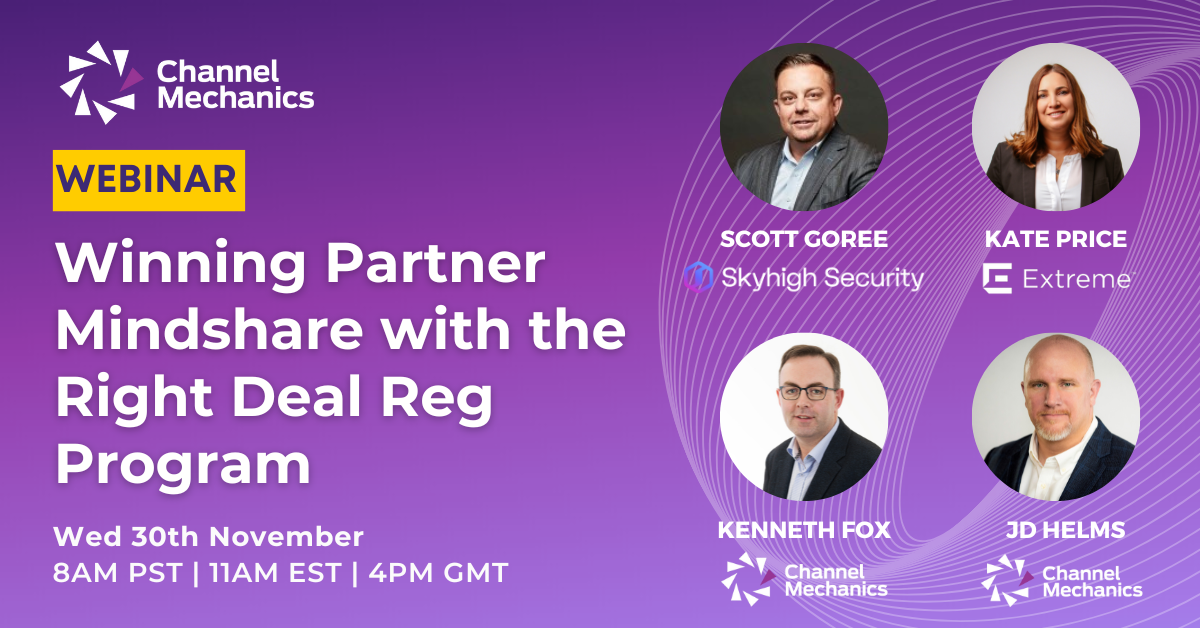 Deal registration is a core part of channel programs for more than 90 per cent of B2B vendors. In fact, it is one of the first programs partners will look for as they seek assurance they can lay claim on opportunities that they have generated through their own efforts.
In the channel, it takes time, effort and cost to recruit, on-board and develop partners to a level where they can make sales and bring revenue to the table. Considering the work involved to get to this position, it is never a good time to take your eye off the ball and allow these partners to fail. Or worse still, to be enticed by your competitors. Therefore, building and sustaining partner loyalty is key to success for vendors leveraging the channel. And implementing the right deal registration program, is a key step for success.
Properly motivated and rewarded partners act as a seamless extension of a vendor and can quickly create the desired reach and revenue in new markets and end customers, not previously attainable. Motivating, rewarding, and protecting these partners are key elements in building and sustaining partner mindshare and loyalty.
Providing partners with a Deal Registration Program to firstly ensure they receive an exclusivity period to work the deal, and secondly, a reward to close the deal, creates trust with partners. While at the same time, it provides the vendor with clear visibility into the sales pipeline. The absence of such a program opens the door to channel conflict and friction between the direct and indirect teams.

Webinar Topics:
Deal Registration as a program to build partner trust and loyalty

Visibility of sales pipeline & the opportunity to drive channel revenue

Key Deal Reg Program requirements for today's channel ecosystem

Executing Deal Registration in today's complex channel ecosystem

Data driven decision making

Key Takeaways

Audience Q&A
Panel Speakers | Winning Partner Mindshare with the Right Deal Reg Program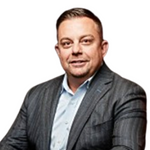 Scott Goree: VP Global Partners & Alliances at Skyhigh Security
Scott joined Skyhigh in August 2022 as their first ever global channel chief and is responsible for evolving the channel from the legacy McAfee Enterprise channel. Previously Sr. Director of Worldwide Distribution at Nutanix, Goree was responsible for the Worldwide Channel renewal business. He drove transformation in the channel by launching the "Elevate" Distribution program. While driving continuous growth, he continues to push partners and distributors to develop more autonomy in sales, customer success and renewal motions. Scott has also worked in well-known companies such as Pure Storage and Cisco.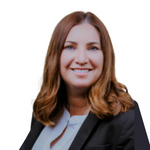 Kate Price: Director Global Channel Operations at Extreme Networks
Kate Price is the Global Channel Operations Director at Extreme Networks. Based in Frankfurt, Germany she has been with Extreme for over 16 years. Extremes global partner base operates in a traditional 2 tier model via distributors and resellers, from small/mid-size to large. Extreme's attractive deal registration program and process allows resellers, as well as distributors on behalf of resellers, to submit and follow deal registrations from submission to final quote. All completed in a very automated and self-sufficient way that ensures deal protection with attractive benefits.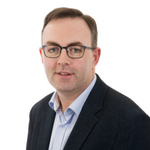 Kenneth Fox: CEO at Channel Mechanics
CEO of Channel Mechanics, a globally recognized leader of channel program automation software. Some of the world's largest vendors are now utilizing Channel Mechanics to automate the delivery of their partner programs. With a career spanning over 20 years in the ICT sector, Kenneth is certainly an industry leader with extensive channel, technology and sales experience. Kenneth has previously held senior leadership positions at Nortel, Avaya, APC and IBM. He is recognized as a leader in implementing large scale channel, technology and business transformation projects.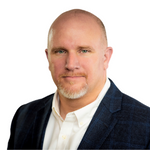 JD Helms: VP & General Manager Americas at Channel Mechanics
JD Helms is an accomplished and resourceful leader with significant experience in the Technology and Software-as-a-Service industries. He has built channel focused start-ups and taken them to successful exit. JD has established and led successful partnerships with companies of all sizes from global fortune 500 enterprises to small and emerging businesses.
Stay Connected
Follow Channel Mechanics on LinkedIn and Twitter to stay up to date on all things channel.

Schedule a demo
Discover how our channel enablement platform can transform your channel strategy. Schedule a demo today.
Schedule a Demo